Solutions
Introduce your location to the world.
Add the power of FastFacility GIS based technology to your website.

Design, Marketing, Data Collection, Tech Support

FastFacility GIS solutions provide a complete online approach to helping you find new prospects.
There is no need to have the same cookie cutter approach as your competitors. FastFacility solutions allows any organization to present themselves precisely the way they choose.  It is time to introduce yourself to the world the way you want to be seen.

FastFacility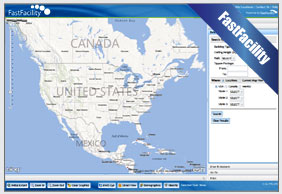 FastFacility.com the most widely used free access marketing and site database includes all your property listings.